ONE FOR THE MONEY by Skye Warren
Release Date: May 10th
Genre/Tropes: Contemporary Romance/Billionaire Romance/Fake Relationship
Add to Goodreads:
https://www.goodreads.com/book/show/60659562-one-for-the-money
PREORDER IS AVAILABLE!!!
Amazon: https://amzn.to/3Ownpqq
Amazon INTL: https://bit.ly/3D3d1RA
Apple Books: https://apple.co/3ugSPYt
Barnes & Noble: https://bit.ly/36kEVwv
Kobo: https://bit.ly/3L9rEpp
Google Play: https://bit.ly/3L71vHy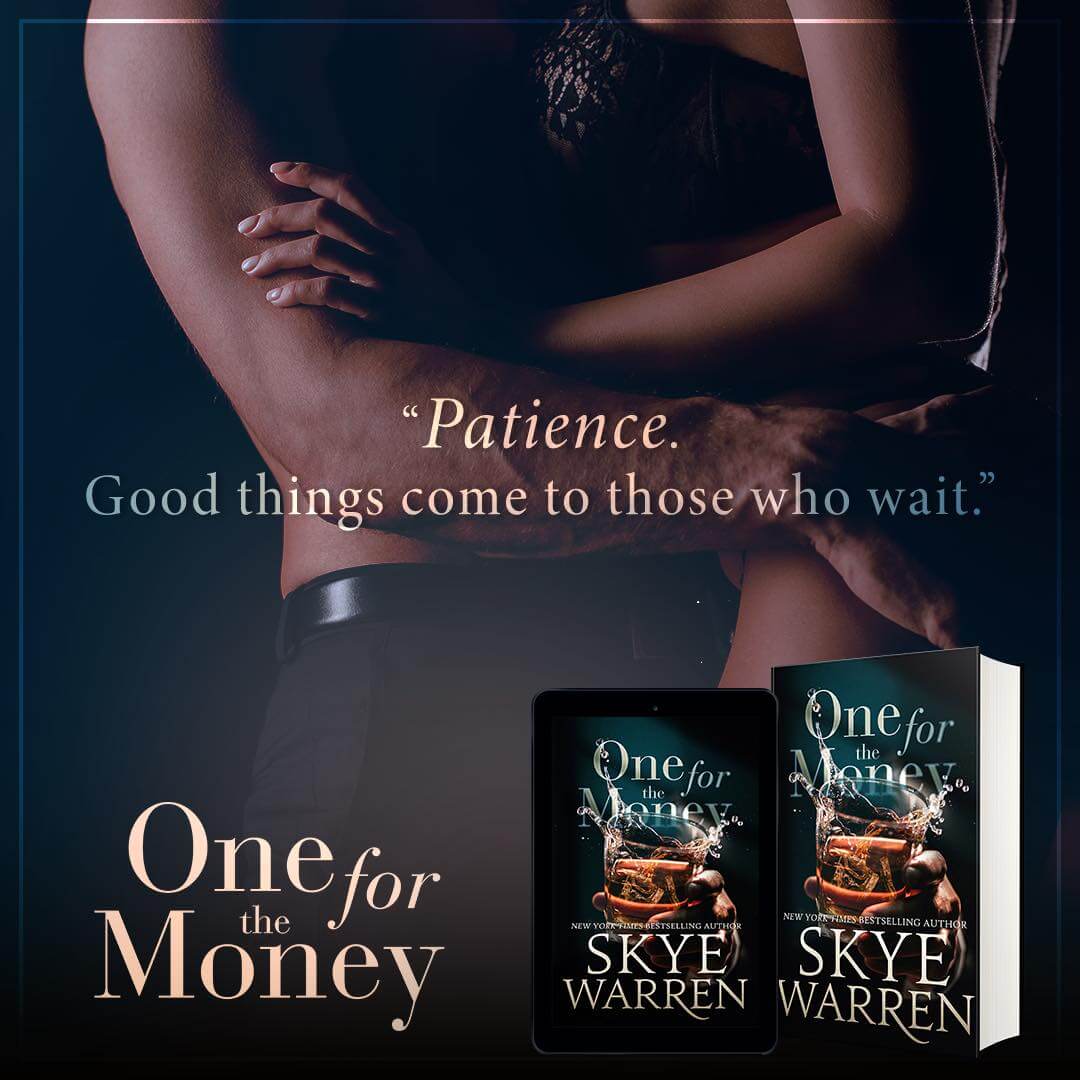 Excerpt:
The high roller room. Of course a Hughes would be allowed into any room, but it's interesting to me that they don't even ask. They know him by sight.
Glasses clink. Chips clack. Low laughter rolls beneath it all.
Finn puts down a small stack of hundreds. It's immediately replaced by chips. He puts the entire stack in front of me. I feel my eyes go wide. "This is too much."
"I know what you're worth, Morelli."
It's not that I'm a frugal person. I was raised in luxury, and I like nice things. Money doesn't impress me. That's what comes from being raised an heiress.
I wouldn't blink an eye at an expensive dinner or some other purchase.
"Listen, I understand trading money for things. But I don't understand gambling. It's trading money for… what? Risk? The chance to lose everything?"
"For fun, sweetheart. Don't you ever pay for fun?"
A snort is not quite a ladylike answer. But it's true. Even the money I spend on behalf of my family doesn't feel recreational. No, it's about society. Status. And business.
I run my fingertip along the stack of clay chips. It's a lot of money to spend on fun. And maybe I don't feel like I deserve it. The dealer calls for the ante, and I push forward a five hundred-dollar markers. That's the entry amount. The minimum just to play the game.
It makes my heart pound.
Or maybe it's Finn, standing so close to me on the stool.
He's only standing so close because the rest of the stools are full, I'm sure. He's only leaning near me so he can see the cards on the table. If my heart beats faster, that's only because it's been so long since I've had a man's warm breath brush my temple. Since I've felt him against my back, almost intimate despite the public setting.
Cards are dealt.
I don't play at casinos, underground or otherwise, but I know the basics. The pairs and the straights and the flushes. Which is how I know the cards in my hand are a whole lot of nothing. Suddenly that five-hundred-dollar ante feels like a fortune. It feels like a loss.
Why did I think this would be a good idea?
Disappointment sinks in my gut.
Then a low voice murmurs in my ear. "Patience. Good things come to those who wait."
My breath catches at the masculine purr. It feels like sex surrounding me, sensual cashmhere that makes my eyes close in bliss. "I've been waiting a long time."
I'm not sure where the words come from. I didn't feel like I was waiting. I'm not Aurora sleeping in a forest for a kiss from prince charming. I have no interest in kisses.
And Finn Hughes is no prince charming.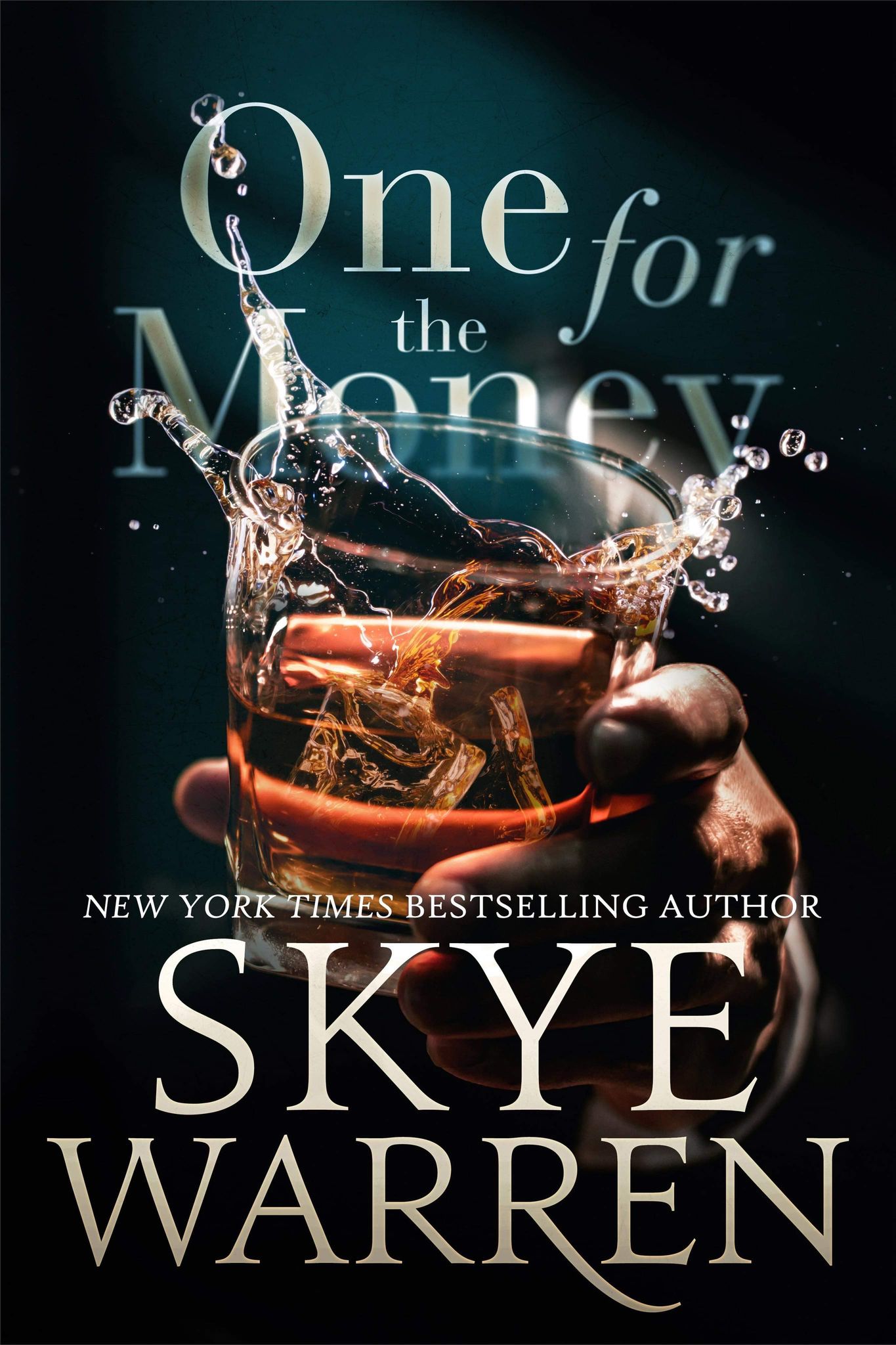 Blurb:
Finn Hughes knows about secrets. His family is as wealthy as the Rockefellers. And as powerful as the Kennedys. No one knows that the men in his line have a debilitating, early-onset illness. He's managed the business from a young age while his father served as the figurehead. All the while knowing there's a ticking clock on his ability to lead.
Eva Morelli is the oldest daughter. The responsible one. The caring one. The one who doesn't have time for her own interests.
Especially not her interest in the charismatic, mysterious Finn Hughes.
A fake relationship is the answer to both their problems.
It will keep the swarming society mothers from throwing their daughters at him.
And it will keep Eva's mother from bothering her about marriage.
Then the fake relationship starts to feel real.
But there's no chance for them. No hope for a woman who's had her heart broken. And no future for a man whose fate was decided long ago.
Welcome to the Midnight Dynasty… The warring Morelli and Constantine families have enough bad blood to fill an ocean, and their brand new stories will be told by your favorite dangerous romance authors.
WARNING: This book is intended for readers eighteen years old and over. It contains material that some readers could find disturbing. Enter at your own risk…
About the Author
Skye Warren is the New York Times bestselling author of dangerous romance. Her books have sold over one million copies. She makes her home in Texas with her loving family, sweet dogs, and evil cat.
Connect w/Skye
Website: http://www.skyewarren.com/books/
Facebook: https://www.facebook.com/skyewarren
Twitter: https://twitter.com/skye_warren
Instagram: https://instagram.com/skyewarrenbooks/
YouTube: https://www.youtube.com/SkyeWarrenBooks
Pinterest: https://www.pinterest.com/skyewarren/
Newsletter Signup: http://bit.ly/SkyeWarrensVIPReaderList