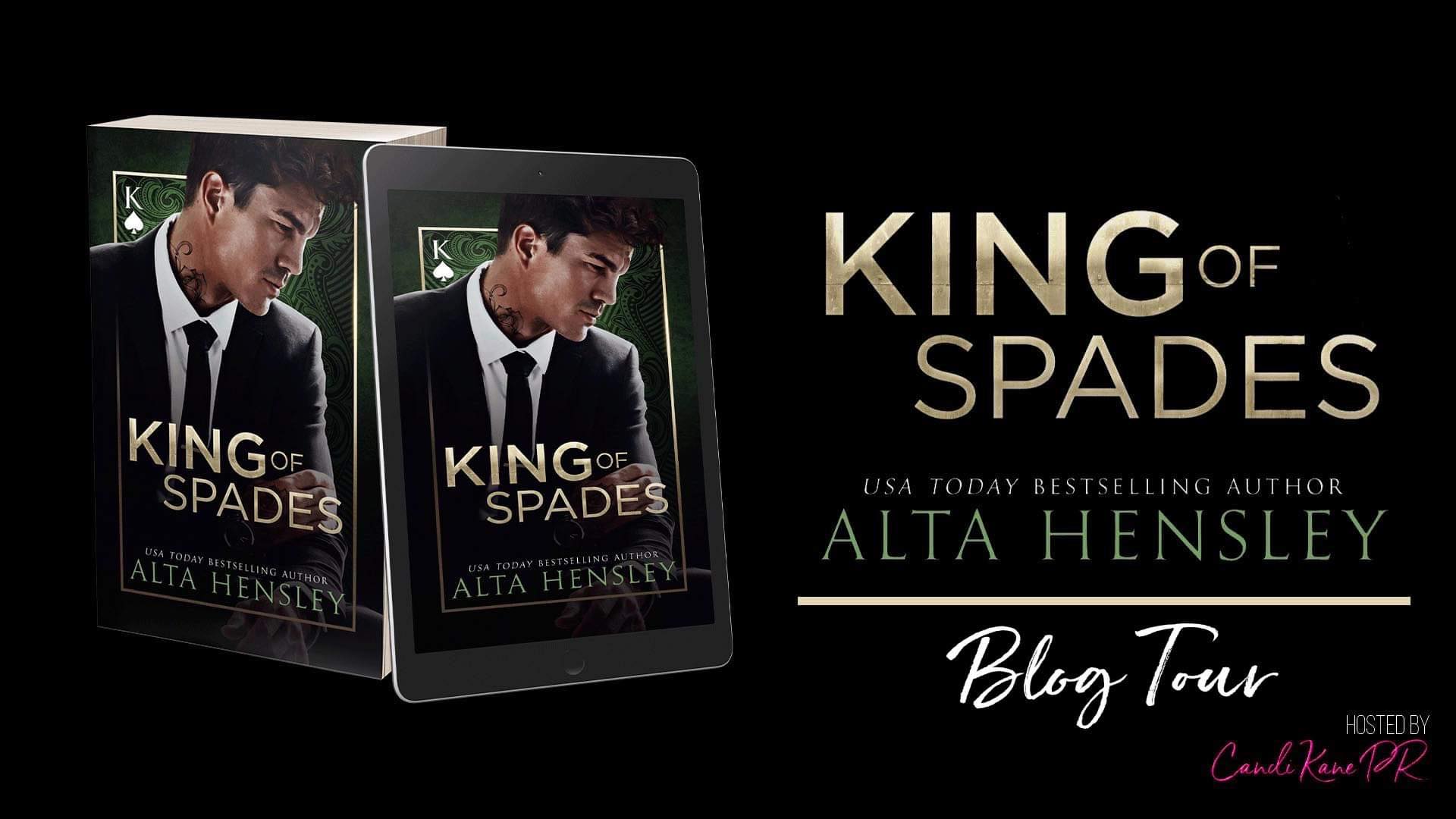 KING OF SPADES (The Wonderland Trilogy #1) by Alta Hensley
Release Date: April 5th
Genre/Tropes: Billionaire Romance/Virgin Romance/Protector
AVAILABLE NOW!!!
Amazon: https://amzn.to/3L2GL4s
Amazon INTL: https://geni.us/KingofSpades
Apple: https://geni.us/KoS-APPLE
Nook: https://geni.us/KoS-NOOK
Kobo: https://geni.us/KoS-KOBO
Google Play: https://geni.us/KoS-GOOGLE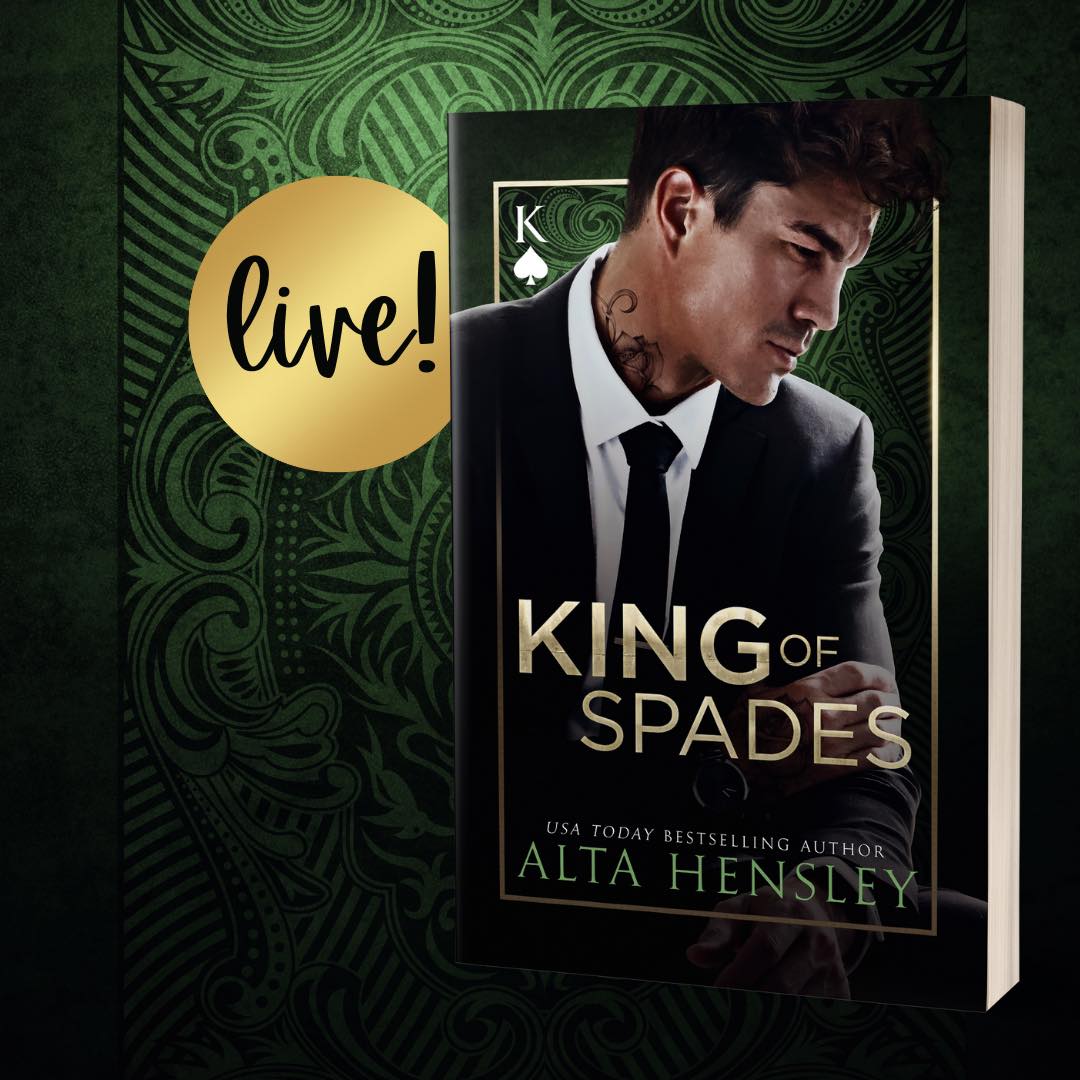 Add to Goodreads:
https://www.goodreads.com/book/show/59498571-king-of-spades
Blurb:
Nick Hudson has a dangerous reputation.
That's what I need if I'm going to survive.
Desperation makes me seek out a ruthlessly powerful billionaire.
I need protection.
He demands my virtue as payment.
I'm falling into a world of luxury and sin.
With every twist and turn, I need more.
Except this is not a man to love.
This is a man to fear.
His obsession grows. So does the threat, until I'm trapped in a world of depravity. I'll need more than Nick's strength to survive. I'm going to need his heart.
About the Author:
Alta Hensley is a USA TODAY bestselling author of hot, dark and dirty romance. She is also an Amazon Top 100 bestselling author.
Being a multi-published author in the romance genre, Alta is known for her dark, gritty alpha heroes, sometimes sweet love stories, hot eroticism, and engaging tales of the constant struggle between dominance and submission.
Connect w/Alta:
Website: https://www.altahensley.com/
Facebook:
www.facebook.com/altahensleyauthor
FB Readers Group: https://www.facebook.com/groups/886919881448795/
Instagram: https://instagram.com/altahensley
Twitter: https://twitter.com/altahensley
Amazon: https://www.amazon.com/Alta-Hensley/e/B004G5A6LI
Goodreads: https://www.goodreads.com/author/show/4491649.Alta_Hensley
BookBub: https://www.bookbub.com/authors/alta-hensley
TikTok: https://vm.tiktok.com/ZTdm23Vr3/