After a long wait, we finally have the next book in Jennifer's Fragile Ties book, Inheritance. The first book in the series is Destruction. (my review here) And Jennifer, since I know that you are going to be reading this, I'm not complaining about the wait. It was worth every single second because OMG, it was good. As I was reading this dark romance, I was thinking that we need to have a new category of dark romance. It needs to be Jennifer Bene dark. I'm not trying to slight any other dark romance authors, since we all know that's totally my jam, but Jennifer has her own particular je ne sais quoi. I really can't describe it, but there is something that is very uniquely hers and it's one of those things that lets you know it her book even if you didn't see her name on the book.
Before we even get started talking about the book, there's one little bit of business we have to take care of. We have to congratulate Miss Jennifer because she is now a full-time author! So everyone say congrats!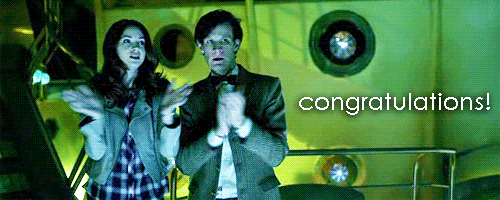 Anyway, on to David and Lianna. They are now several months out from the end of Destruction and the nightmare that came out of that. Lianna is now under investigation from the FBI, all her assets are frozen, and she's about to have to move out of her beloved apartment, which was the one thing she did on her own, that her father didn't touch. It has a view that she loves. The new place she has to move doesn't have a view, is smaller, but she can afford it. That doesn't mean that she's all that fucking happy about it. She feels like she's falling apart and she doesn't know who she is anymore. She's flailing. But she has David there, who will help her.
Meanwhile, David is doing everything he can to keep her safe, including talking with some bad people to track her father's family, the Faures. Because her father was who he was, Lianna hasn't had anything to do with her father's family, and David wants to keep it that way, because they are some very, very bad people. Like international criminals kind of bad people. David's dad brought him up to hate the Faures, and so he's going to hate them. And he makes Lianna promise to stay away from them. But, you know that this is a Jennifer Bene book, so what do you figure the odds of the Faures staying out of this book are?
The sex in this one is seriously dark, hot, twisted, and oh my very fucking god good. Of course, if you read Destruction, you know what David and Lianna are like. If you haven't read it, then you need to read it, because then you will understand what the word zipper means. But here's the thing when it comes to David and Lianna and their sex life, it works for them. You might not like to be chased and then have your ass whipped with a belt, or be the one doing the action, but it works for them, and the scene is really hot. But what makes the whole thing hotter and the whole connection between David and Lianna so visceral is that there is so much passion in between the two of them. Jennifer is really good at writing those connections and relationships and giving you something that you can really feel. She's also really good at ripping you apart and putting you back together again, which is what she does here. I had a hard time catching my breath sometimes, because this was so intense. But it wasn't the same level intense all the way through. It was nicely balanced so there are those places where you can catch your breath.
Anyway, there's another book to read in this series, and I can't wait to see what's coming next.
I just got to wonder what Jean-Luc's overall plan is. There is something behind everything that he's done in this book. And damn, does it appear that he did a lot. I think appears to have done is all we have at this point.
OK, that's all for this one. I can't recommend Jennifer's books enough, ever. Her books have done all kinds of things to me over the years. So, go check this one and all of them out. Happy reading!
And because I know Jennifer read all the way down here, I love you!