Stop! Hammer time!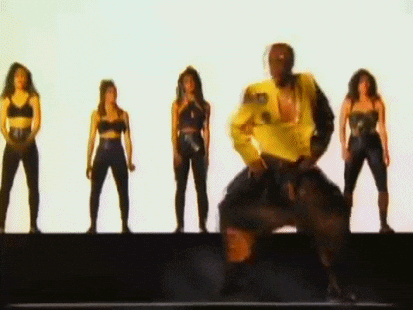 Seriously, no, stop. If you haven't read the first two books in this series, put this review down, put Ace of Spades down and go pick up Queen of Hearts and start the series. If you don't, you will not know what's going on, and you will spoil yourself. If you continue to read past my warning, you will be spoiled for the first two books. Sorry, it's the nature of the beast. I try really hard to not spoil, you know that I do, but talking about the current book will spoil the first two, just because of the way it's written. So, be sure that this is what you want to do.
So, we're back to Elena who has just found a box of ashes with her twin sister's necklace in it. She knows that this means that her beloved twin sister, the other half of her soul is dead. Elena has to run to get some space so that she can think and make some plans. She calls Mateo and tells him that she's not running away, she just needs a few days to take a break and think. Of course, we all know what this means, We all know how Mateo is. He's freaking out over the whole thing, well, freaking out to the extent Mateo actually does. He demands that everyone find her, but do it quietly, so as not to warn the Ace and their people that Elena is missing.
Elena calls her buds, Mel and Peyton so that they can come and help her figure out what's going on. They make her think of some things that she hadn't before. Elena has spent a lot of time reacting instead of acting. Sadly, Mateo puts her in that position sometimes. I don't think that he is doing it to be mean. He is doing it purposely though. There is a reason for him to do everything he does. Here's one reason that I think that he's doing it, at least my opinion. If he tells Elena who the Ace is, everything that's going on, without making her work for it and without making her do things that she doesn't agree with, then she wouldn't believe him and wouldn't appreciate all the facts. The fact that she had to go through all these steps, no matter how painful they were, she's going to know that the facts that she found are true facts. And she's going to know that all the steps that have been taken to keep her safe and to find out the truth were necessary.
OK, there have been times when I said I didn't trust Elena's BFFs because I thought that they were in on some conspiracy of Mateo's, and I'm not too proud to say that I'm glad that I'm wrong. This book also changed my POV on Mateo. I was always in the love to hate him hate to love him camp, depending on what's going on with him, but this book changed him for me. This book made me understand why he did the things that he did. Do I necessarily like what he did? Nope. Do I understand why he did it? Yup, or at least more yup. Overall, the book answered a lot of questions that I had. It left me satisfied and that's always a good thing. One more thing, the Ace of Spades is often called the death card, so I found that an interesting title for the last book in this series.
I figured the Ace was a relative, but not the relative that it was. It was kind of both a surprise and a non-surprise, if that makes sense.
I understood better why Elena's father made the choices that he did with Mateo. It was the only thing that he could do. I would've done pretty much the same thing or my version of the same thing. I would want to make sure that my children would be safe.
OK, that's all I have to say on this one. Go read the entire series. It's awesome, and since AoS is out, there is no worry about cliffies. Happy reading!